Sierra Aylina McClain is the eldest McClain sister. She was born March 16, 1994. She is 18. She and her sisters all appear together in the episode of A.N.T farm "ChANTs of a lifetime" and they infer chyna the main character and lauryn who is spelled Laurin that they look alike.
Even though China is the most successful of the group and consdering that she was the youngest and have gotten more roles like her role in Tyler Perry's house of Payne but either Sierra or Lauryn hve guest starred on Tyler Perry's house of Payne.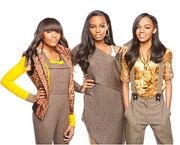 Ad blocker interference detected!
Wikia is a free-to-use site that makes money from advertising. We have a modified experience for viewers using ad blockers

Wikia is not accessible if you've made further modifications. Remove the custom ad blocker rule(s) and the page will load as expected.